JR Mihara - Yumeshima Kaido Round-trip Cycling
This is a cycling course that starts from JR Mihara Station(accessible by Shinkansen) to the Yumeshima Kaido, where you can fully enjoy the nature of the Seto Inland Sea (no traffic light!) It is a course full of the attractions of a trip to the Seto Inland Sea, where you can enjoy 5 islands (Innoshima, Iwagishima, Ikinajima, Sashima, and Yugeshima), 3 bridges, and 2 sea routes. However, the mileage is relatively short, so even beginners can enjoy it. We recommend staying overnight on the Yumeshima Kaido (Ueshima Town, Ehime Prefecture) if you want make the trip more relaxing one.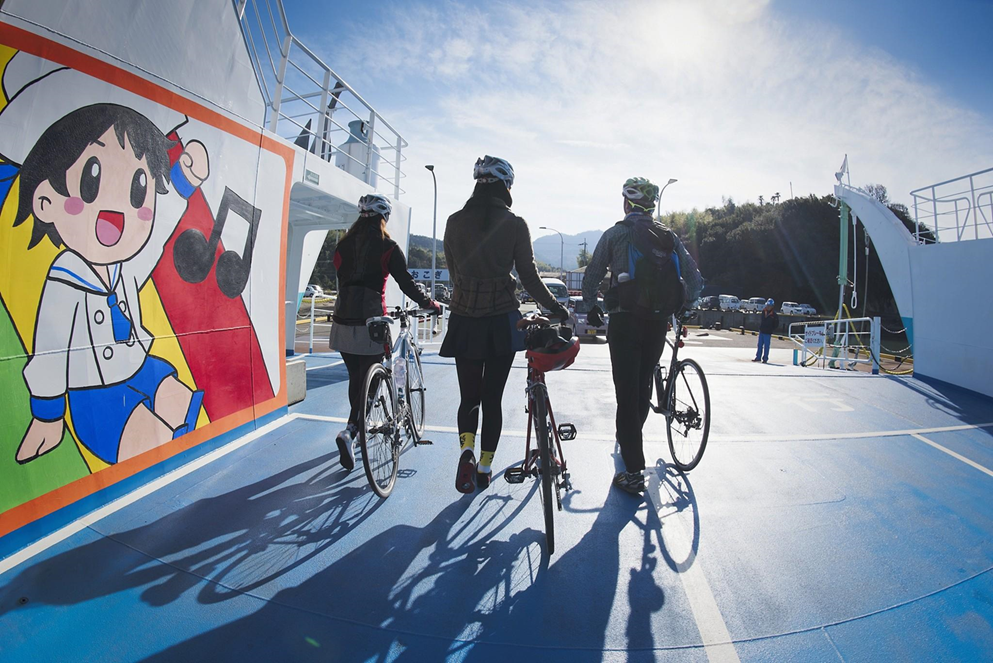 Model Route

S S. Mihara Port
rapid boat

1 Tateishi Port (Ikinajima Island)
bicycle

2 Iwagi Island
bicycle

3 Ikinajima Island
bicycle

4 Sashima island
bicycle

5 Kami-Yuge Port (Yuge Island)
ferry

6 Karoto (Innoshima)
bicycle

7 Habu Port
rapid boat

8 Mihara Port
Start from Mihara Port ferry terminal
The starting point of this model course is the Mihara Port ferry terminal, a 5-minute walk from JR Mihara Station (Shinkansen bullet train stops). Board rapid boat to Tateishi (Ikinajima island). It is convenient to rent a bicycle at Mihara Port if you are returning to Mihara Port as final destination.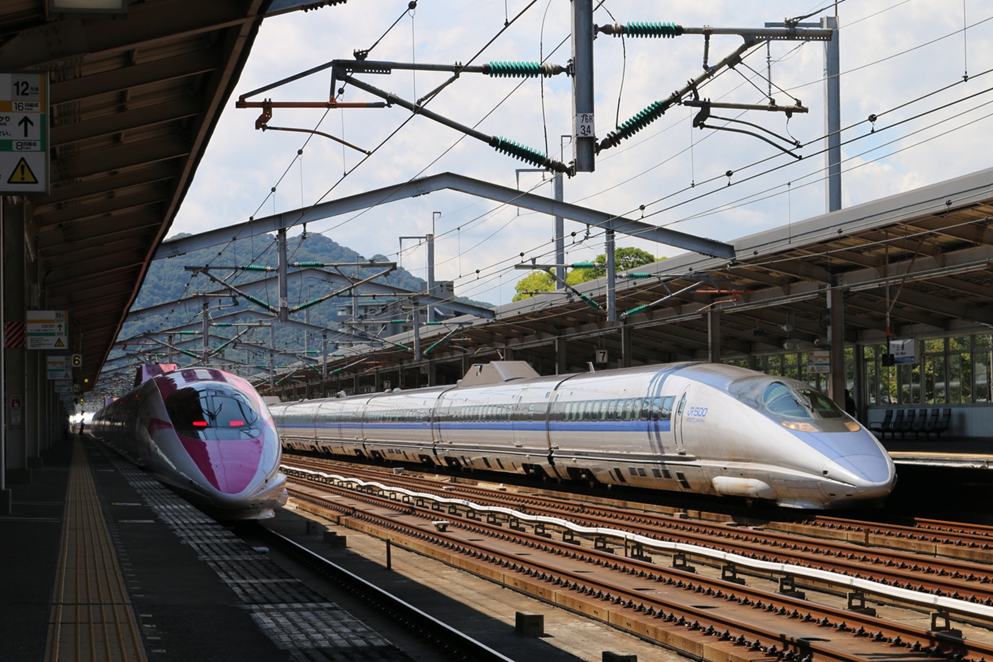 Location name

Mihara Port

Address

3-1-1 Shiromachi, Mihara City, Hiroshima Pref.

Sea route

Habu Shosen rapid boat "Innoshima, Ikinajima, Sagishima, Mihara" Line.
① Ikinajima Island
Tateishi port in Ikinajima island is the entrance to the Yumeshima Kaido, where you can enjoy the undeveloped, rustic and beautiful scenery of the Seto Inland Sea. It's more fun to go around than to go through the same road, so I aim for Iwagi Bridge in the west routing counter-clockwise for half round trip of Ikinajima island. The Iwagi Bridge, which just opened in 2022, has a raised center to allow ships to pass through, and it feels like you're climbing a wall! (Don't worry, not that tough) You can enjoy the superb view. On Ikinajima, you can also enjoy yoga and smoke making (there is a link at the end of this page about experiences and activities information).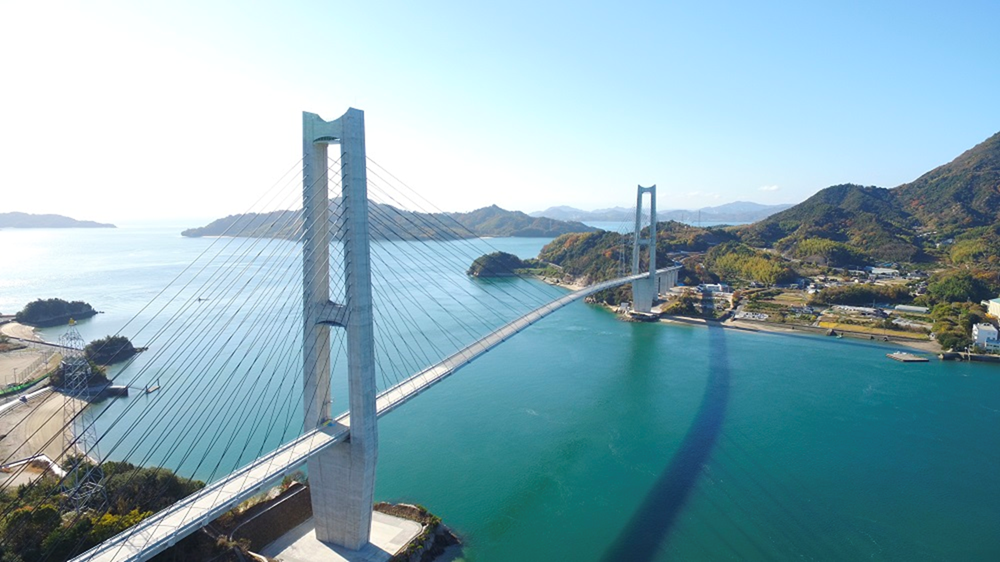 Location name

Tateishi Port

Address

2111-2 Borna, Kamijima-cho, Ochi-gun, Ehime 794-2550
② Iwagi Island
In 2022, Iwagijima was connected to other islands by a bridge for the first time. Until then, it could only be accessed by boat, so the island itself remains "Tradditional Setouchi Island" itself. There are also restaurants that serve delicious fish dishes, so you can fully enjoy Setouchi with your eyes and your tongue. And speaking of Iwagijima, Ehime's No. 1 popular cherry blossom viewing spot "Sekizenzan 3000 Sakuras (Japanese Cherries). It is a recommended spot not only for the cherry blossom season, but also for those who want to climb mountains by bicycle and enjoy the view.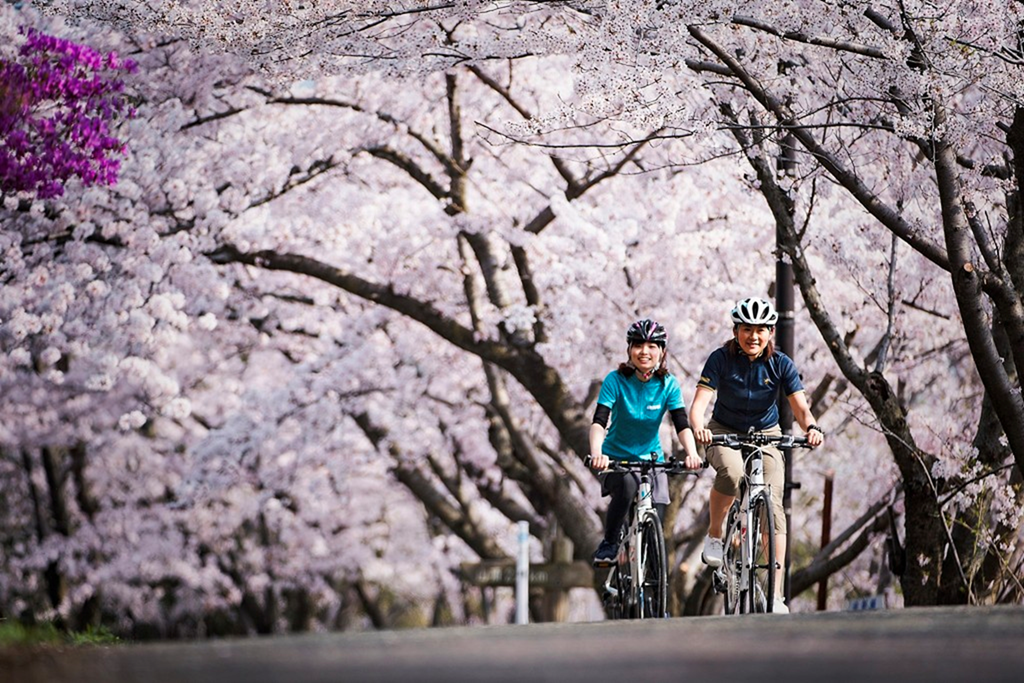 Photo courtesy of Kamijima Town
Location name

Mount Sekizen

Address

Iwagi Sekizensan, Kamijima-cho, Ochi-gun, Ehime Prefecture
③④ Iwagijima → Ikinajima → Sashima
If you return to Ikinajima from Iwakijima via Iwagi-bridge and continue to east, you can cross over to Sashima, the smallest island in Kamijima Town (Yumeshima Kaido). Sashima is a very small island. However, if you stop by, you will find Saiho-ji Temple, famous for the statue of Thick eye brow Nio, sea kayaking, a book cafe that will make you lose track of time, a popular guest house where you can enjoy a leisurely trip to the island, and a cycling course that just makes a U-turn. It is an island full of unforgettable contents.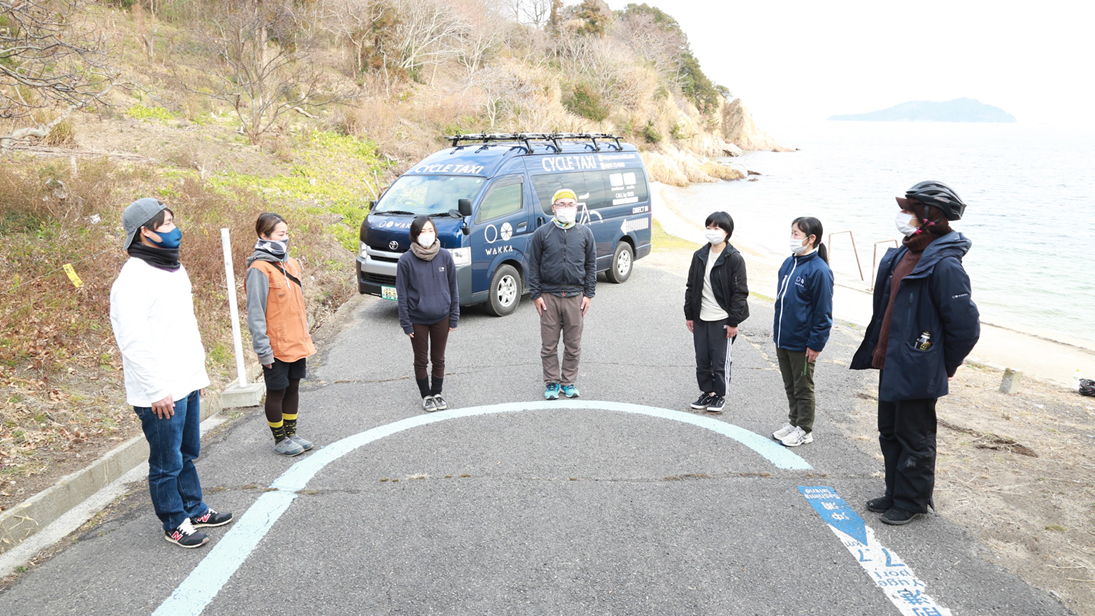 ⑥ Yuge Island
After crossing the Yuge Ohashi Bridge from Sashima to east direction, you will reach Yuge Island, the end point of the Yumeshima Kaido cycling course on this model route. Yugeshima is also the largest in Kamijima, and has many attractions. You can see beautiful scenery and villages just by cycling, but the old townscape of Kamiyuge and the white sandy Matsubara Beach are particularly popular spots. Meals and lodging are also available. It is possible to go around and the scenery is wonderful, but the outer circumference has ups and downs, and the distance is quite long if you do full round trip. It is also possible to return to Innoshima from the beautiful seaside station Shimo-Yuge, but we recommend heading back to Innoshima on the Karoto ferry, leaving from Kami-Yuge with its beautiful old townscape because this has more frequent ferry.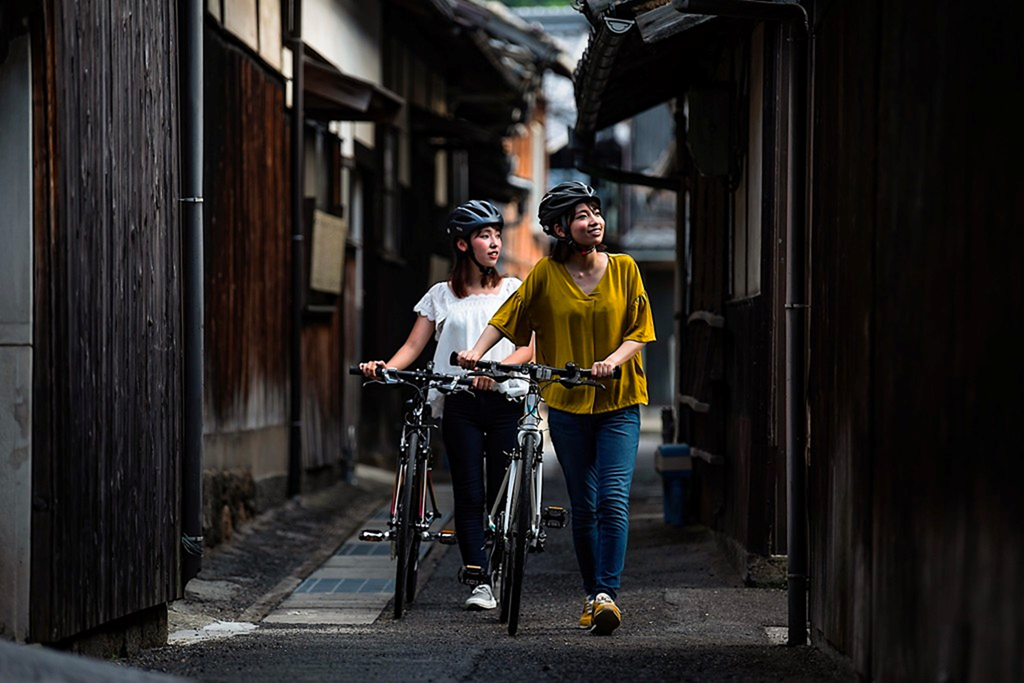 ⑤ Karoto Ferry
From Kamiyuge Port, return to Innoshima via the convenient Karoto Ferry, which has frequent services. In Innoshima it is a short distance to Habu Port by cycling from Karo Port (about 10 minutes). Finally, return from Habu Port to Mihara Port by rapid boat and enjoy the last sea trip.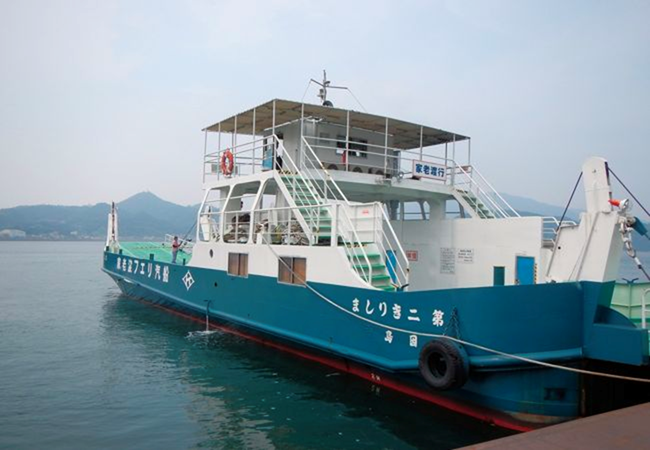 Yumeshima Kaido experience/must-see information
Setouchi Kamijima Trip (new window)